lling Your Good Brand Story …
Branded content – content that speaks to the features and benefits of your product or service – is nothing new. What is new is its rising popularity as a marketing tool. Companies are recognizing that today's consumers rely less on traditional advertising and more on information to make purchasing decisions. They're looking for content that answers their questions, solves their problems and focuses on their needs – not those of the corporation.
This takes "pathologically empathetic writing", as Ann Handley writes in her book Everybody Writes: Your Go-To Guide to Creating Ridiculously Good Content.
Pathological empathy for the audience is a key ingredient of this Anne's (with an "e") content marketing writing. By combining storytelling, journalism and corporate communications skills, I can help you build brand awareness through compelling and "empathetic" customer centric content that informs, inspires and helps turn readers into customers or clients. Please contact me to learn more about how I can support your content marketing efforts.
Recent Samples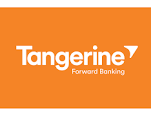 For the past 4 years I've been writing posts for Tangerine's Forward Thinking blog – a personal finance blog covering topics of saving, investing and good money management.
Saving for Retirement Without a Pension (October 2019)
Credit Card Protection Tips (June 2019)
Why I'm Investing in GICs for the First Time in 30 Years (May 2019)
What Extremely Frugal People Can Teach Us About Saving (February 2019)
Why I'm Filing My Taxes Early This Year (January 2019)
First Steps to Take to Reduce Your Debts (January 2019)
Options for Planning Your Own Funeral (January 2019)
Why It's Important to Pay Your Bills on Time (October 2018)
Is Donating to Charity Part of Your Financial Plan? (September 2018)
Is it Worth It to Buy Pet Insurance (July 2018)
How to Explain Investing to Kids (June 2018)
How an Allowance Can Teach Your Kids About Money (May 2018)
Save by Taking Advantage of Seniors' Discounts – Even if You're Under 65 (April 2018)
How People in Their Twenties Can Build a Good Credit History (February 2017)
How to Build a Resilient Investment Portfolio (August 2016)
Through Mediaplanet, I write sponsored content in the areas of health care, finance (including fintech), science and technology, innovation, careers, entrepreneurship and more.
Health and Wellness

Can Mindfulness Improve Your Digestive Health? (January 2020)
Empowering Communities to be Nutritionally Secure(January 2020)
Reclaim Your Vaginal and Reproductive Health (in Chatelaine supplement October/November 2019)
Ensuring Timely Intervention for BMT Complications (in Maclean's supplement, October 2019)
Connecting Students to Resources When They Need Help (September 2019)
Digital Transformation is the Future of Health Care (June 2019)
An Innovative Future Focused Approach to Health Care (June 2019)
How Technology Helps Keep Diabetics' Feet Healthy (June 2019)
Erectile Dysfunction Doesn't Have to Be a Downer (June 2019)
Why Seniors Should Take Advantage of These Vaccines (May 2019)
EHRs Mean Better Healthcare Delivery for Canadians (April 2019)
Pharmacy Technicians are Indispensable in Patient Care (March 2019)
PSA Test Improves Outlook for Prostate Cancer (March 2019)
Innovations in Aging and Dementia: From Ideas to Impact (March 2019)
Better Community Support Services for Stroke Survivors and Caregivers (March 2019)
Moms-to-be with IBD Can Have Safe Pregnancies (February 2019 and part of Chatelaine April 2019 supplement)
A Simpler Way to Help Prevent IBD Flares (February 2019 and part of Chatelaine April 2019 supplement)
Precision Oncology: Better Outcomes for Cancer Patients (February 2019)
All SMA patients Need New Treatment Access (February 2019)
Minimally Invasive Procedures Lead to Effective Cancer Care (December 2018)
Powerful Black Elderberry Extract for Colds and Flu (December 2018)
Taking Advantage of the Amazing Healing Power of Turmeric (December 2018)
Nasal Spray Helps to Prevent Death From Accidental Opioid Overdose (December 2018)
Your Mind Body and Wallet More Connected Than You Think (November 2018)
Taking a Proactive Approach to Employee Health and Wellness (Advertisement – November 2018)
The Latest Evolution in Glucose Monitoring (Advertorial – November 2018)
Innovative Aging and Brain Health (November 2018)
Effective Communication Key to Patient Safety (September 2018)
One Family's Fight for Community Immunity Against the Flu (September 2018)
Prescription Pain Meds: What You Need to Know (September 2018)
Radioactive Seeds Offer Benefits to Breast Cancer Patients (August 2018, Chatelaine supplement)
Improving the Success of In-Vitro Fertilization (August 2018, Chatelaine supplement)
Breakthrough Skincare Innovation Now Available in Canada (June 2018, Chatelaine supplement)
Biologic Therapies: New Hope for People with Atopic Dermatitis (June 2018, Chatelaine supplement)
Using 3D Printing to Help People with Glaucoma (June 2018, Maclean's supplement)
Discovering How to Restore Eyesight Through Cell Transplantation (June 2018, MacLean's supplement)
Better Flu Protection Offered by Enhanced Vaccines (May 2018)
Improved Air quality an Investment in Better Health (May 2018)
Restoring Function to People with Neurological Disorders (April 2018)
People with Epilepsy Enjoying Freedom from Seizures (April 2018)
Help and Hope for People with Brain Injuries (April 2018)
The New Standard of Care in Breast Cancer Screening (Maclean's supplement, April 2018)
Jesse's Journey Celebrating 20 Years of Helping People with Rare Disease (March 2018)
Patient Support Programs: Improving Health Care Access for Patients with Rare Diseases (December 2017)
New Flu Vaccine More Effective in Protecting Elderly (December 2017)
Improving Access to Innovative Drugs for Canadians with Obesity (December 2017)
Cancer-Associated Thrombosis: A Critical Gap in Cancer Care (September 2017, Maclean's supplement)
Pet/Animal Health
Ensuring Cows Get the Best Quality Care (April 2019)
Canine Influenza: Everything You Need to Know (June 2018)
Is Your Pet in Pain (June 2017)
Financial Services/Fintech
Financial Services and Innovation Need to Be Inclusive (July 2019)
Cheque Your Savings – This Account Does Both (July 2019)
Modernizing Payments Creates Opportunities (July 2019)
Your Mind Body and Wallet More Connected Than You Think (November 2018)
New Ways to Help Small Businesses Improve Cash Flow (September 2018)
Save Trees and Money with a Green Impact Investment (June 2018)
How Canadians Benefit from an All-Digital Bank (June 2018)
High Value for High Net Worth Canadians in Responsible Investing (September 2017)
Financial Literacy is Key to a Debt-Free Life (September 2017)
Thinking Capital – Dedicated to Helping Small Businesses Grow (September 2017)
Dream Payments is Dream Come True for Canadian Businesses (June 2017)
Careers and Entrepreneurship
The Small Campus with Big Educational Advantages (January 2020, Supplement to The Toronto Star)
Unlimited Opportunities for Laurentian's STEM Graduates (January 2020, Supplement to The Toronto Star)
Helping Students Achieve Success in the Biotech Industry (December 2019)
Innovation and Entrepreneurship at Heart of New STEM Programs (October 2019)
Horticulture: A Perfect Combination of Skill and Variety (December 2018)
Ensuring Women in Technology Have a Voice (December 2018)
New Opportunities for Women Entrepreneurs (September 2018)
Guiding and Empowering Girls in Science and Technology (September 2018)
Exciting Career Opportunities for Women in Web Development (September 2018)
Plenty of Opportunities for Women in Trades (March 2018)
Why Mentorship Matters to Your Career (March 2018)
Science, Technology and Innovation
Digital Transformation is the Future of Health Care (June 2019)
How Technology Helps Keep Diabetics' Feet Healthy (June 2019
An Innovative Future Focused Approach to Health Care (June 2019)
Improving Media Access for the Blind and Partially Sighted (Advertisement – January 2019)
How a Weather Company is Transforming into a Technology Disrupter (December 2018)
How an Ontario Apple Farmer Stays Ahead of the Curve (December 2018)
Has Your Cybersecurity Footprint Found its True North? (September 2018)
Ingenium: Canada's Museums of Science and Innovation Celebrate Women In Science and Technology (Sept. 2018)
Driving Performance for P3 Transportation Projects (September 2018)
Collaboration and Innovation Help Farmers Prosper (July 2018)
New Balance: Leading the Way to Retail Innovation (June 2018)
AquaHacking: A Modern Approach to Solving Freshwater Challenges (June 2018)
Social Innovation Needs You, and You, and You (June 2017)
How a Circus Act is Transforming the Corporate Retreat Experience (June 2017)
Travel and Hospitality
Discovering the Best of the Wild in the BC Rockies (June 2019)
Getting the Most Out of Your Rewards (December 2018)